The world of Real Estate can be complex, but when push comes to shove it's really just about buying and selling houses. Can it be complicated at times? Absolutely. If you're thinking about selling your house and don't know where to start, though, there are a few basic questions that you should ask yourself.
Plato famously said that the unexamined life is not worth living. Selling a home isn't as dramatic as an existential crisis, but it's still a pretty darn big deal. Make sure you go in with the right mindset and make sure you go in with a plan.
These questions will hopefully help you start the process of getting your home on the market.
Which type of market are you in?
This is, without a doubt, the No. 1 question sellers of real estate need to ask themselves. What's the market like? Because ultimately, the market determines everything about the sale of a house.
Ideally, for a homeowner looking to move fast, the best time to list your house is when the market is a "seller's market". Of course, that seems logical, but it's not like the market just wakes up one day and decides to be friendly to sellers.
There are a ton of factors that play into it.
Simply put, though, it's the old adage of supply and demand.
When there are a small number of houses for sale in your area but a lot of buyers, you'll find yourself in a seller's market.
And that's great for you.
It means that your house will sell fast, and likely at a good price. There are fewer houses out there for buyers to choose from, which increases the value of your house. You'll also probably get an offer quicker because buyers know that if they don't put in an offer, somebody else will.
In a hot seller's market, it's not unheard of for houses to go under contract the day they get on the market — even hours after.
So yeah, if you're looking to sell, you've got to know the market. You have to know the competition of houses around you.
What time of year is it? In certain regions — like here in Missouri where I sell houses — the hottest market is in the spring when people are looking to move. In the fall and winter, we transition into a buyer's market, when there are more houses for sale and fewer buyers — meaning the ball is in their court now. They're under less pressure to offer right away, thus they have the ability to wait for a house to drop in price, or the confidence to submit a lower offer.
Weather is probably not a factor in places like California or Texas, for example, but if you live in a place where seasons change, that's something else to consider as well.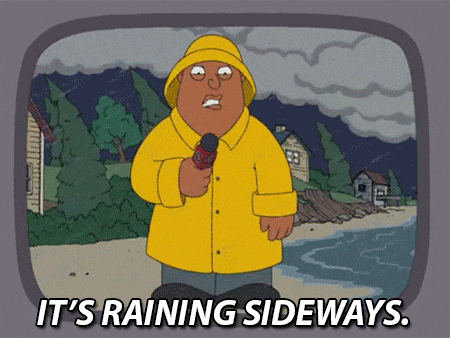 The market determines everything about the sale of your house. You'd be wise to know what kind of market you're in.
What's your motivation?
As a home seller, your motivation to move is key. It determines so much of the process and it especially determines the timeline.
If you got a new job and have to relocate in a month, taking an aggressive approach on the market is advisable. That means you may have to list a bit lower than you'd like in order to entice a buyer to make an offer. Or you may have to accept the first offer that comes your way because, in a few weeks, you're on to your next destination.
On the other hand, if you're not in a pinch to sell and are perhaps simply looking to move into a more spacious house, you have the ability to wait things out, don't you?
That means you can be a bit more patient on the market. You don't have to accept the first offer that comes your way, especially if its a low-ball offer, and perhaps you can even list your house a bit on the higher side of its price-range. You have time to wait, after all. Of course, a house that sits on the market for a long time exponentially loses its value and "wow" factor to potential buyers, so that's something to consider.
With that said, if you don't have a high motivation to sell, or there's not a time-crunch to get it done, you do have the opportunity to try to call your own shot.
Is your home ready to sell?
Depending on your price range, your house is going to have to live up to a certain standard. Don't take that the wrong way, though, especially on the lower end of the market. Every house is an investment for a buyer, and every buyer expects certain things.
Unless you're looking to attract an investor or flipper, there needs to be some sort of move-in ready draw.
Does your house have to look perfect and brand new? No, absolutely not. In fact, some buyers are attracted to a house that feels lived in — they have a certain character. With that said, it would be wise to freshen your house up with some easy touchups.
— Fresh paint can make a house look brand new, especially on the inside.
— New carpets are nice, but if you have pets, it's basically expected.
— Don't underestimate the power of landscaping, especially in the front of the house. Work on your curb appeal. You want a buyer to be attracted to the house from the jump, so give them something to like from the second they get out of the car.
— A new front door, or at the very least a freshly painted front door, can do wonders for curb appeal.
— Many buyers in 2017 expect updated appliances in the kitchen, especially in the price range of $300,000 and up.
— On that note, updated countertops and bathrooms can be a huge plus. Putting in a new vanity isn't expensive, but it can make a huge difference in a bathroom that needs a bit of a pick-me-up.
What is your home worth?
The listing price of your house is up to you and you only, and you should factor in the above three when considering your options.
First and foremost, the market will determine how aggressive you can be when listing your house. If you're in a seller's market, don't be afraid to list high. If you're in a buyer's market, realize that if your house is priced too high, it's going to be sitting there for a long time.
How fast do you want to get out of the house? Again, that determines your strategy.
Last but not least, how does your house stack up to the comparables? Your neighborhood is the best place to start. There are similar houses around, and some of them have recently sold.
Generally, the comps will lead you to the promised land when finding your listing price. If you have a house that's 99-percent similar to one down the street that sold for $10,000 less than yours — you're probably going to have a hard time getting your price.
With that said, you have to consider the upgrades in your house, the money that you've put into it and where you've put your money.
An updated kitchen will certainly increase the value of your house compared to a house that doesn't have an updated kitchen. With that said, if you poured a whole bunch of money into insulation, as important as that is, it's probably not going to be a selling point for your house.
It's not sexy, and sexy = money when selling houses. But don't get too carried away or cocky. One last word of advice. Do you know the No. 1 reason houses don't sell? They're priced too high.
They're priced too high.
Which Realtor are you going to use?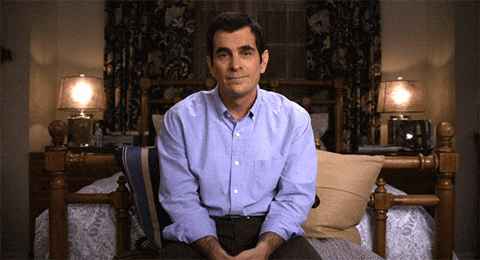 And perhaps this is the most important question you have to ask yourself. A professionally trained Realtor knows the market, knows the comparables and knows how to properly price out your house. Even part-time agents can do a CMA (comparative market analysis), and that's the best and most accurate way to figure out which price to list your house at, and what the market says your house is worth.
An agent knows how to market your property (both online and in real-life actual print) and a good agent can get buyers and agents through the door ASAP.
A good agent can make the process of selling your house 100-percent easier. In fact, a good agent can make the process of selling your house 100-percent enjoyable, because there's nothing better than quickly getting to the closing table with a huge chunk of change in your pocket, and a new beginning awaiting you once you walk out those doors.
—–
If you're thinking about selling your house and live in the St. Louis area or really anywhere on this side of Missouri, I'd ask you to consider me as your listing agent. 
— I'll price your house right for the market and at a price you're comfortable and happy with.
— I'll market your house online, and that includes here on this blog, on Twitter, Facebook, and Instagram, and on the plethora of home scouting sites — including Zillow, Trulia and others.
— I'll market your house offline. I have an amazing marketing team at my disposal that will get your house into mailboxes, on signs and ultimately into the minds and hearts of potential buyers.
–I'll hold open houses, both for the public and for agents (so they can tell they're clients about your house).
— Last but not least, I'll treat you the way you want to be treated. I know the process can be kind of stressful and your house is more than just a property or a transaction — IT's YOUR HOME. I won't forget that, and I won't let you forget it either.
If you don't live in St. Louis or Missouri, please know that I am a local real estate agent with national and even international connections! I have an extensive network of real estate professionals at my disposal all across the country and even the world. If you want my help or advice let me know. I can get you in contact with the best Realtors out there and I can help get the process of buying or selling a house started for you.
Please call, text or email at any time, and thanks for reading!
— Andrew Kulha
(314)-620-9014 / andrewkulha@KW.com or akulha56@gmail.com
Twitter: @AndrewKulha or @RealEstateBlog4
Instagram: your_fav_real_estate_blog or akulha56