Buying a house can be a daunting task, but a good real estate agent can take a lot of the fear out of the process.
Specifically, the process can (read: will) become so much easier if you can find a Realtor who is comfortable working with and understanding your needs, and that's what makes understanding your motivation to move so important.
— Why do you want to move?
This is the most important question and it's arguably the only question that matters.
Motivation in the real estate market is one of the most underrated factors in any deal, and your motivation as a buyer will tell your agent just about everything he/she needs to know.
So, think about it for a second. Why do you want to move?
If you're a first time home buyer, that's important for the buyer's agent to know so that they can let you know all of your options.
Unless you've been scouring the internet for the past year in preparation for your move, you probably don't know exactly what you want in a house, and believe you me, when you're making this big of an investment — you're going to want to get exactly what you want.
That means the buyer's agent needs to show you a variety of options. Check out a ranch to see if that fits your style. Maybe a split-level is something you've never considered? Or even a condo if you're not ready to make a big jump into home ownership.
The point is, there are a ton of options, and a good buyer's agent will get you comfortable with as many of them as you'd like to see.
If you're looking to "move up" or need more space in order to expand to fit your growing family and needs, that's also important for the buyer's agent to know.
Of course, most of that will come to light in the buyer's consultation, where you'll generally let your agent know what parameters you're looking for (number of beds, baths, square footage and any other "must haves") but the fact remains that a buyer looking for a starter house will be viewing completely different property compared to someone looking for a big step up.
Last, but certainly not least, is the timeline.
If you're thinking you're about a year out — which tends to be when most buyers start thinking about a move — then the agent knows he/she has time. They need to let you know that the market can AND WILL change between now and then — so that means you shouldn't get your hopes set on a certain house and you shouldn't count on prices being the same because the market always fluctuates. At the very least, though, you should get set up on an auto-email system that will consistently send you new houses on the market that fit your criteria. Then, if you like a few of them and feel they could be worth checking out, your agent should have no problem taking you in person.
If you're on a more urgent timeline, then buckle up — because it's time to rock.
You've got to quickly talk to a lender to get a pre-approval letter, which will also let you know your official budget and official price range — which allows you to really narrow down a list of targets. Speaking of, your agent will start showing you houses to immediately consider, first digitally and then in-person.
If you're on a real time crunch (like, you have to move for work), be prepared to make an offer on every house you see. That doesn't mean you should offer every house you see, to be clear. What it means is that you should have all your ducks lined up in a row and your agent should be able to quickly get an offer out should you decide to take the leap.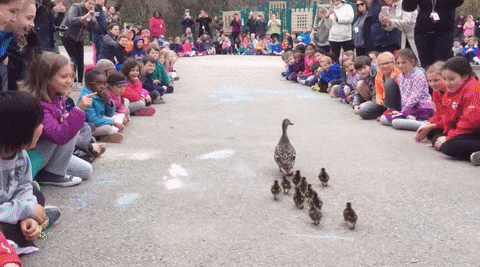 If you NEED to move, there's nothing worse than not being able to because you haven't found the right one yet. Actually, even worse, you found the right one but you weren't prepared to make an offer — thus you lost it.
Timing is everything in real estate, but a good buyer's agent knows that timing is 100-percent tied to motivation.
—
Thinking about buying a house? Is the timing right for you? I specialize in residential real estate in St. Louis and its surrounding areas. I can immediately start sending you potential options to check out and when you're ready, I'll connect you with a lender and will start getting you into houses to see them in person. You'll be in your NEW HOME in NO TIME!
Interested in working with me? Call or text me at (314)-620-9014 or email andrewkulha@kw.com
You can also find more info at SELLinSTL.KWRealty.com